MyMarklin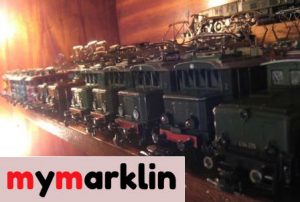 Marklin trains have always been a great passion for me since I was a child. Today my collection counts thousands of original Marklin pieces mostly dating from 1945 to 1980.What I am most passionate about are mechanical and electrical parts of the trains, and their maintenance. I regularly work on analogue Marklin trains' restorations, on any kind of model, from the first ones up to the most recent. Therefore over the years I gathered quite an amount of original Marklin spare parts.
I work also on complete restorations, including inverter and engine tuning (mechanical, electrical and transmission parts) even on very old and valuable models.
I am an active member of many Marklin related forums in French, Italian, English and German, and I gladly offer my advice for auctions and sales. I am also in contact with dozens of enthusiasts like me across 5 continents: we work together on articles and publications, share information and participate in debates and research on interesting details about Marklin's vintage production.
Last but not least, I have been studying for years the onset and development of Zinc pest on Marklin models. I published several articles on the subject; you can find some of them on my website. I created also a large photo archive dedicated to Zinc pest exclusively.
Oftentimes I give my advice to collectors, stores and auction houses from all over the world looking for an expert opinion to determine whether or not a model is affected by zinc plague. So do not hesitate to contact me!
All the trains on sale come from my personal collection.